See on Scoop.it – Sustainable Economics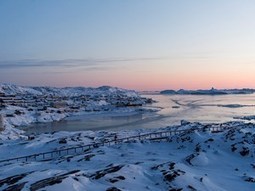 The world will face stark alternatives when the world's governments meet for the 21st annual UN climate-change conference in Paris in 2015. Either the governments will agree to decisive action, as they have promised, or we will look back at 2015 as the year when climate sanity slipped through our fingers.
Вукашин Б Васић's insight:
Када сам недавно разговарао са својим ученицима на ову тему климатских промена као и вези са саветом професора Сакса да грађани Србије треба да улажу у (своје) образовање, добио сам следеће питање/реакцију: а шта ако грађани немају пара за то? Право питање. Неједнакости расту и у српском друштву, Велики Гетзби крива је код нас заступљена у потпуности. Има ли излаза?
Један од излаза је можда грабљење знања путем бесплатних онлајн курсева. Један такав курс промовише и професор Сакс у свом чланку. Једва чекам да то видим на новој платформи УН. Ако не искористимо овакве прилике, нећемо имати оправдање за оно што нас потом може снаћи.
See on www.project-syndicate.org